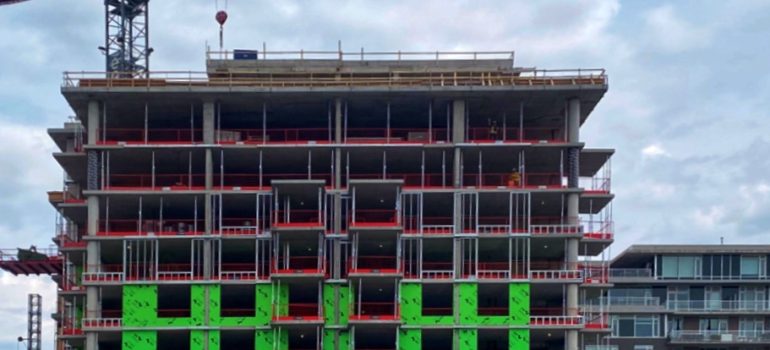 September 19, 2023
In the dynamic world of construction, innovation is continuously redefining the way we build. Prefabricated wall panels, often referred to as "prefab panels," have emerged as a cutting-edge solution that aligns seamlessly with the pursuit of cost-effective excellence. In this in-depth analysis, we will explore why choosing them is not just a wise decision but also a game-changer in construction, especially when considering the expertise of RGZ Cambridge.
The Power of Prefab Panels
Prefabricated wall panels represent a revolution in construction. These panels are precision-engineered in controlled factory environments, designed to match the specific needs of your project. They offer an unparalleled combination of speed, precision, and cost efficiency.
Prefab Panels' Pioneering Advantages
Lightning-Fast Construction: Prefabricated panels are synonymous with rapid installation, significantly reducing labor costs while expediting project timelines.
Supreme Precision and Quality: Factory production guarantees exceptional quality standards and exact measurements, dramatically reducing material wastage and the need for rework.
Cost Predictability: With prefab panels, your project benefits from cost predictability, minimizing the likelihood of unexpected delays or expenses.
Built-in Efficiency: Many prefabricated panels come equipped with insulation, enhancing energy efficiency and offering long-term savings on heating and cooling costs.
Limitless Possibilities with Prefab Panels
Innovative Design: Contrary to misconceptions, prefabricated panels offer an array of design possibilities, allowing for creativity and customization in various architectural styles.
On-Site Convenience: Installation of prefabricated panels requires fewer laborers on-site, ensuring a smoother, more efficient process.
Customization Made Easy: Even highly customized projects can harness the advantages of prefab panels, as they can be tailored to meet your unique specifications.
Traditional Construction's Hidden Costs
Extended Timelines: On-site construction often results in more extended project durations, leading to increased labor costs and potential overruns.
Quality Variability: Quality control can fluctuate depending on the construction team's skill level, resulting in the need for rework and elevated costs.
Material Waste: Traditional construction often generates more waste due to on-site cutting and fitting, contributing to additional expenses.
The Clear Winner: Prefab Panels' Cost-Benefit Superiority
Initial Cost Efficiency: Prefabricated panels may appear more expensive initially due to upfront factory production costs. However, traditional construction can conceal hidden expenses that become apparent during on-site assembly.
Labor Savings Beyond Compare: Prefabricated panels require a smaller on-site workforce, significantly reducing labor costs compared to traditional construction, which often necessitates a larger team and extended project timelines.
Maximizing Material Efficiency: Prefabricated panels are manufactured with minimal material waste, decreasing material costs. Traditional construction, in contrast, often requires more materials for on-site adjustments and alterations, potentially increasing expenses.
Predictable Timelines and Savings: Prefab panels offer the gift of predictability when it comes to project timelines, minimizing the risk of costly delays. In contrast, traditional construction can be prone to delays stemming from weather, workforce availability, and unforeseen issues.
Long-Term Economic Benefits: Energy-efficient prefab panels contribute to lower long-term operational costs, particularly regarding heating and cooling expenses. In contrast, traditional construction may lead to higher ongoing costs if not designed with energy efficiency in mind.
The RGZ Cambridge Advantage
RGZ Cambridge is not just a construction company; we are your partners in realizing cost-effective excellence. With over two decades of expertise in both commercial and residential projects, we are pioneers in harnessing the incredible potential of prefab panels.
Our team at RGZ Cambridge is driven by innovation and efficiency. We are committed to providing you with the best construction solutions, and prefab panels are at the heart of our success stories. Contact us today to discuss your project, and let's embark on a journey that guarantees cost-effective excellence, every step of the way.