Prefabricated Wall Panels
Prefabricated wall panels are a cost-effective way to complete your project quickly and efficiently, saving you both time and money. Once your construction design and plan have been established, your custom-made wall panels are manufactured in a controlled factory setting to the highest quality and will arrive at your location ready to be put together. Once at the job site, the panels are easily assembled and quickly installed.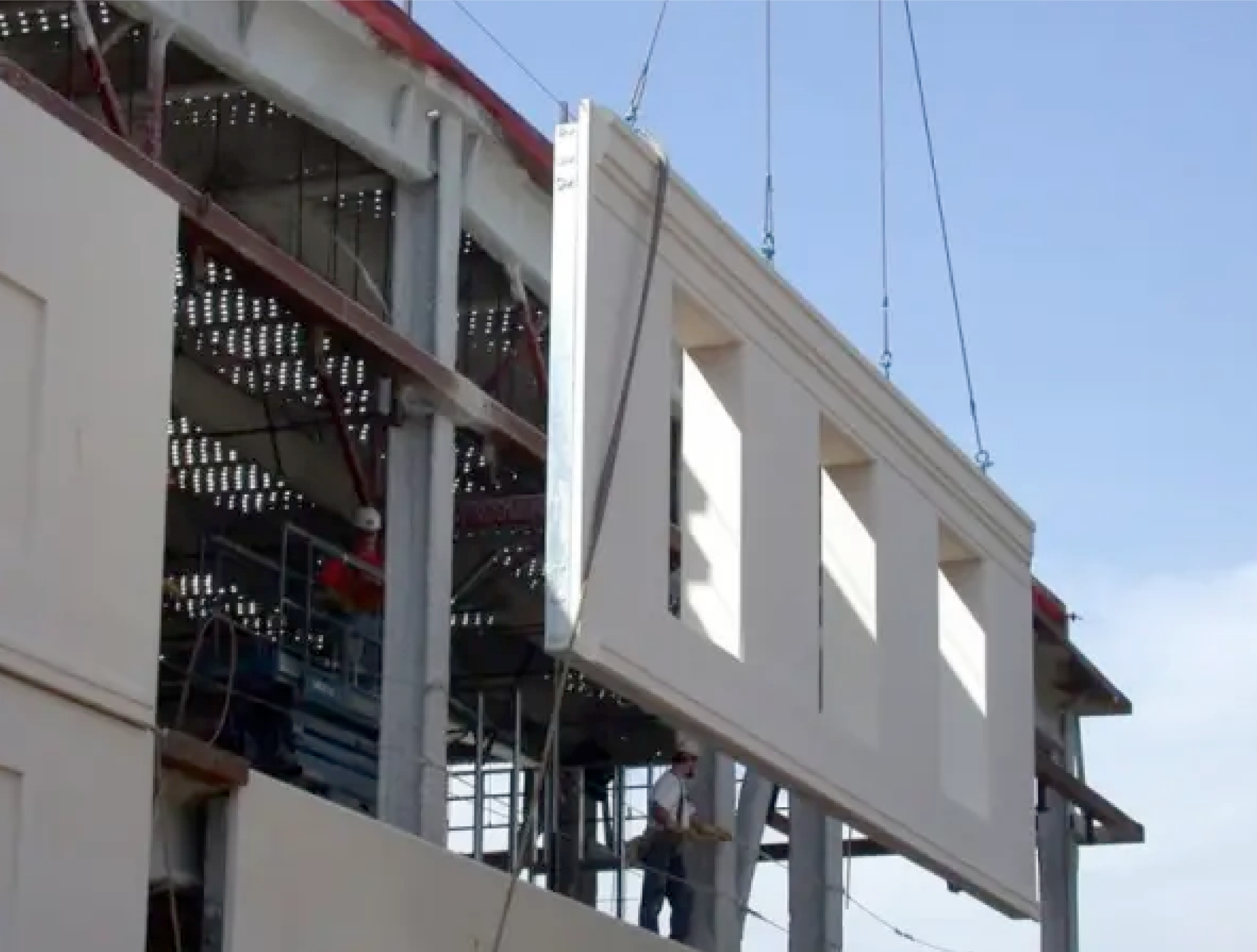 2
Wide Variety of Sizes and Shapes
3
High Quality and Strength
4
Durability and Resistance to Tearing
5
Environmental Friendliness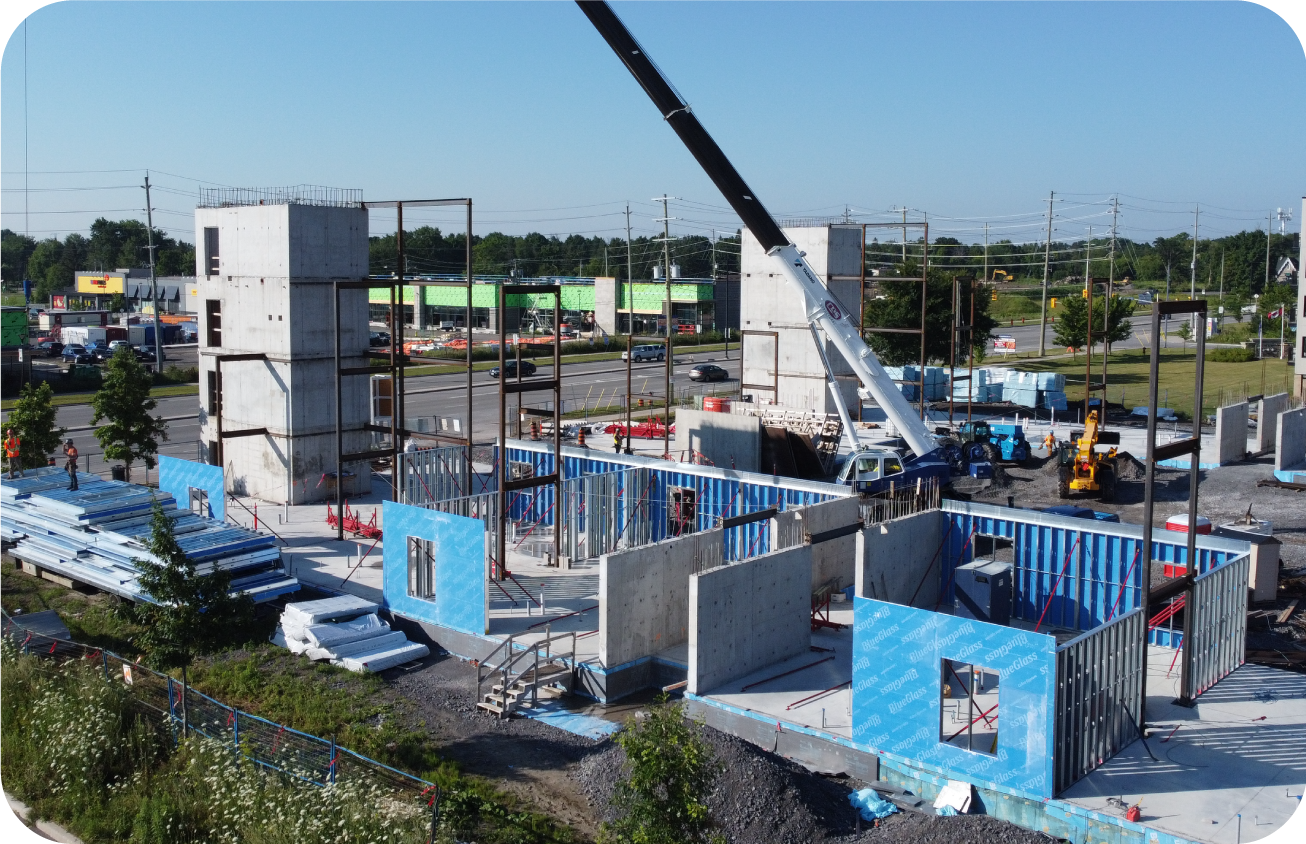 Prefabricated Wall Panels
Contact us to learn more about the prefabricated process and how it can help.