Schedule an estimate. Let's work together
These are the core values of our company. Every job will be completed on time and on budget with a team of leading industry experts in their trade. We don't cut corners.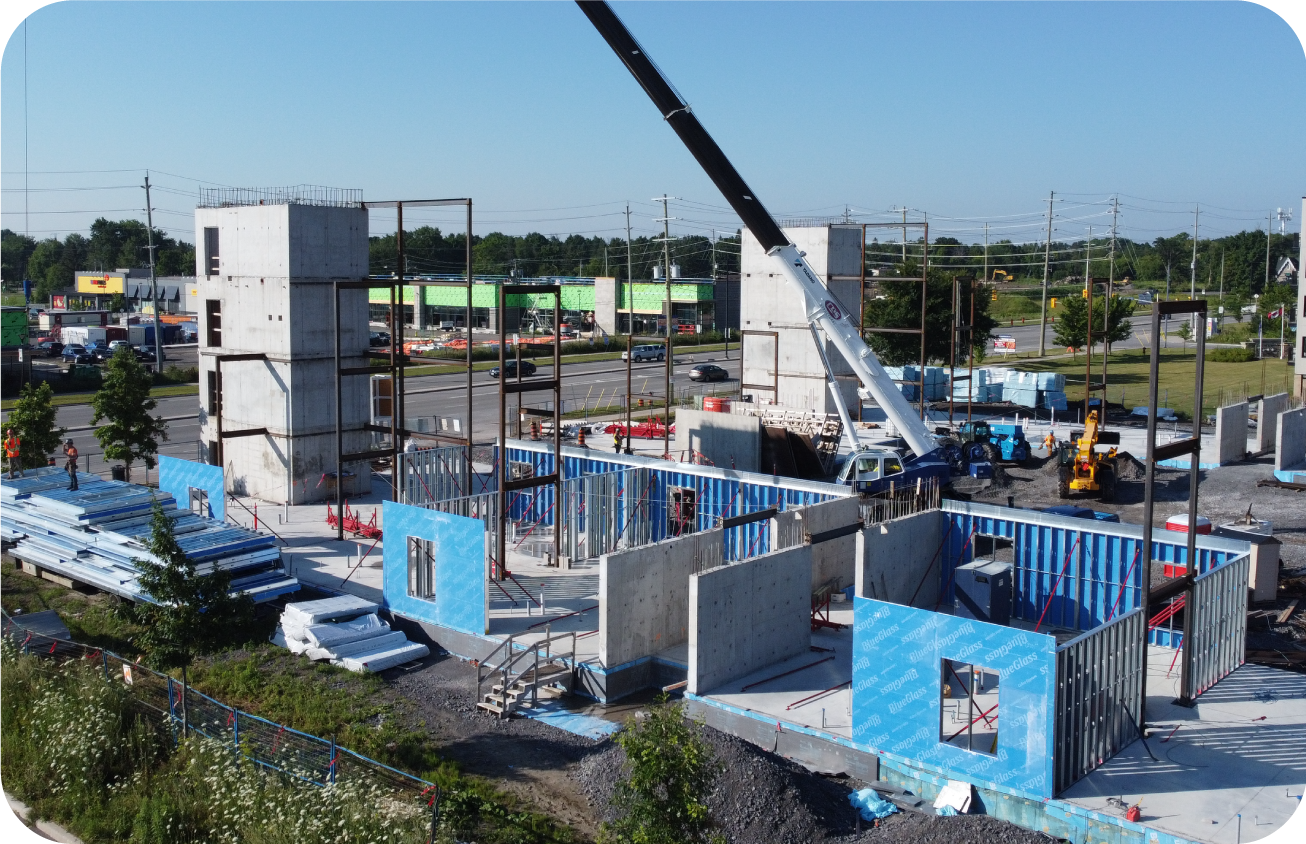 RGZ-CAMBRIDGE Inc. is a partnership between RGZ Development and Cambridge Drywall Services. This partnership launched in January of 2019 and combines RGZ Developments 20+ years of experience with Cambridge Drywall Services 15+ year experience, both in the residential and commercial sectors. Our company is trusted by general contractors, developers, institutions, corporations, and private homeowners in Ottawa and the surrounding area.
Moreover, we offer a full list of services including: acoustics and textured finishes, non-structural steel stud framing, insulation, Ceiling Contractor, Commercial Construction, Drywall Installation, Drywall Taping and Mudding, Fit Ups, Institution Construction, Prefabricated Wall Panels, Steel Stud Framing, Structural Construction and more.
Follow us on Facebook today!
RGZ Cambridge takes charge of all aspects of the Prefabricated Wall Panels installation, from start to finish.
Prefabricated Wall Panels ensure the utmost in reliability and quality while providing a cost-effective alternative to traditional building materials.
We have recently built various high-end residential buildings as well as office buildings such as Mitel, The Charlotte, Blackstone and many more.
We would be happy to take a look at any project you are currently working on and tell you about our ideas on prefabricated wall panels that can certainly reduce cost and project completion time.