Drywall Installation
Drywall is a common interior finish for homes and commercial properties. It is used to cover the surfaces of concrete or steel-reinforced walls to create a smooth and paintable surface. The process of installing drywall involves nailing or screwing it into place over the framing of the building. There are different methods for installing drywall, depending on the type of project. Drywall is a cost-efficient way to revamp the look of your home or business, while also providing excellent sound insulation. 
Our process for drywall installation is led by experts in the trade and follows a step-by-step plan to prepare, install, measure, cut, secure and finish the job within the project scope.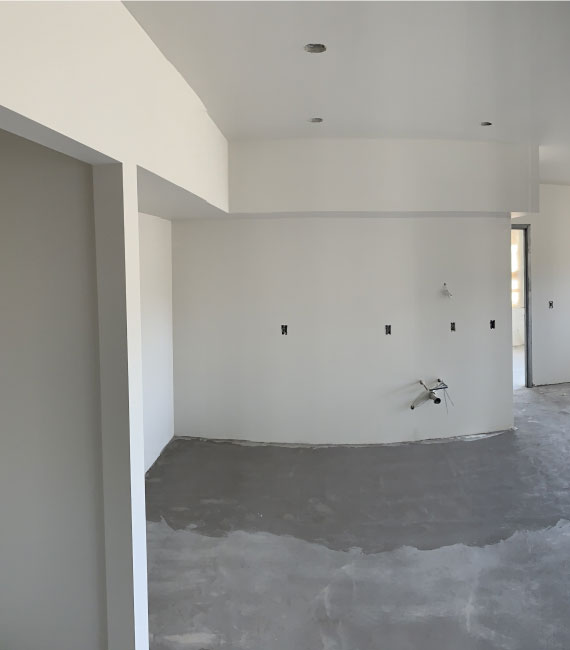 Residential or Commercial Drywall Installation Techniques
There are many tools and techniques that will help you install drywall. The first step is to mark the studs in the wall. You can use a special tool for this, but a pencil will do just fine. After that, you can use a taping knife to put the joint compound on the wall. Joint compound is a special kind of plaster that is used for drywall installation.
A notching trowel is used to put the compound on the edges of the boards. A special tool called a cornerbuck or a special corner is used to finish the corners. It's best to leave it to the contractor. You can use a self-adhesive mesh tape to hide any imperfections and make the wall look cleaner.
The last step is to sand the wall to make it smooth and nice to touch. Make sure to sand the edges especially well because they might show a bit when you put the paint on.
Call RGZ Cambridge in Ottawa today for all your needs. (613) 695-5544. You can also fill out the form here.
Call us and get it done
Regardless of the scale and scope of the project, RGZ Cambridge is the number one choice for all of your commercial steel stud and drywall needs.