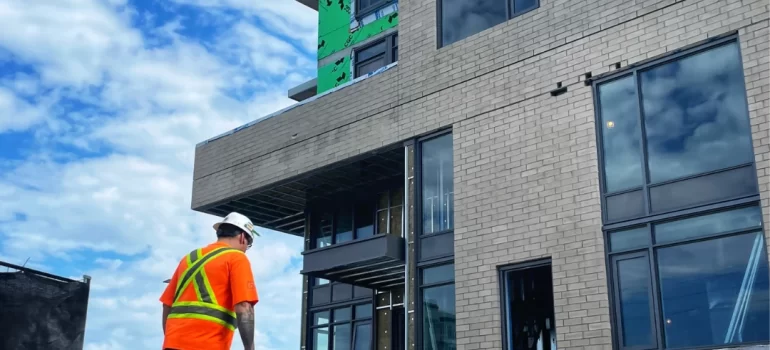 August 7, 2023
Quality control plays an instrumental role in determining the success and longevity of construction projects. With changing times and advancing technologies, the construction industry is continuously evolving. Among the leading innovations, prefabricated wall panels have taken center stage in promoting quality assurance. But how exactly are these panels revolutionizing the age-old methods and ensuring consistent standards?
The Need for Quality Control
Before diving deep into the virtues of prefabricated wall panels, it's crucial to understand why quality control is indispensable in construction. Subpar construction quality not only leads to additional costs down the line but can also pose safety risks. Ensuring consistent quality is about maintaining the integrity, safety, and value of the structure.
Controlled Manufacturing Environment
Arguably the most significant advantage of prefabrication is the controlled environment in which the wall panels are created. Unlike traditional construction sites that are vulnerable to external factors such as weather conditions, unpredictable delays, and varying workforce expertise, the factory settings for producing prefabricated wall panels remain consistent. Every aspect, from humidity to temperature, is monitored, reducing the susceptibility to material warping, mold growth, or other imperfections. The result? A product that stands up to the most rigorous quality standards.
Superior Materials and Construction Techniques
Prefabrication isn't just about assembling materials in a factory. It's also about leveraging the best of technology and materials. Advanced machinery, operated by skilled technicians, ensures that each panel is crafted to perfection. Moreover, these factories often have direct access to high-quality materials, ensuring that every panel consists of the best possible components. The marriage of top-tier materials with state-of-the-art machinery results in an unmatched product quality.
Reduced On-Site Errors
One of the significant challenges with traditional construction is the scope for human error. Whether it's a misread blueprint or inaccurate measurements, mistakes on site can be costly. However, since prefabricated panels are designed, measured, and created using computerized techniques, the margin for error is drastically reduced. By the time these panels arrive on-site, they're ready for installation, cutting down the steps that typically lead to mistakes.
Consistent Quality Across Projects
A construction company's reputation hinges on the consistent quality of its projects. With traditional methods, there's always an element of unpredictability. However, prefabricated wall panels ensure that whether a company is building a single unit or an entire housing complex, the quality remains consistent. Such predictability not only builds trust among clients but also streamlines the construction process.
Environmental Benefits and Quality Control
It's worth noting that prefabrication also promotes sustainable construction. With precise measurements and automated machinery, waste is minimized. This not only speaks to a commitment to environmental responsibility but also to the efficiency and quality of the construction process. Less waste often translates to fewer errors and a higher standard of work.
In Conclusion
Prefabricated wall panels are not just a fleeting trend; they represent the future of construction. By ensuring rigorous quality control, minimizing errors, and promoting consistent standards across projects, these panels are setting a new gold standard in the industry. For stakeholders, from constructors to end-users, this means safer buildings, efficient construction timelines, and a level of quality that stands the test of time. As we look ahead, the role of prefabricated wall panels in upholding and elevating construction quality will only become more pronounced.
At RGZ Cambridge, we understand the importance of quality control in today's construction landscape. For all your prefabricated wall panel needs, contact us today. Our commitment to excellence ensures that we deliver only the best quality, from residential projects to large commercial ventures.