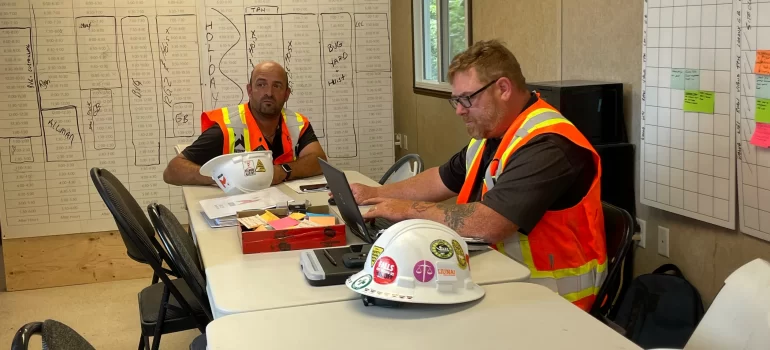 July 17, 2023
The construction industry, like many sectors, is grappling with a labor shortage that threatens to hamper its growth and sustainability. Traditional construction methods are labor-intensive, requiring a large, skilled workforce that is increasingly hard to come by. However, prefabricated wall panels are emerging as an innovative solution to this pressing problem.
Understanding the Labor Shortage
Several factors contribute to the labor shortage in the construction industry. The aging workforce is one of the key issues, with many skilled workers retiring and not enough young people entering the field to replace them. The physical demands of the job and the perception of construction as a less desirable career path also contribute to the shortage.
This labor gap presents a significant challenge for the industry, slowing down projects, increasing costs, and impacting quality. But how can prefabricated wall panels help address this issue?
Streamlining Labor Needs with Prefabrication
Prefabricated wall panels require fewer on-site labor hours compared to traditional construction methods. The bulk of the work is done off-site in a controlled environment, and once the panels are ready, they can be quickly and efficiently installed on-site. This streamlined process reduces the need for a large on-site workforce, helping to alleviate the labor shortage problem.
Training and Skill Development
While prefabrication reduces the need for on-site labor, it doesn't eliminate the need for skilled workers entirely. However, the skills required for prefabrication are different from those needed for traditional construction methods.
In a factory setting, workers can specialize in specific tasks and quickly become proficient, reducing the time and resources spent on training. This faster, more focused training process can help attract more people to the industry, addressing the labor shortage from another angle.
Improved Working Conditions
The construction industry is known for its challenging working conditions, which can deter potential workers. Prefabrication offers an opportunity to improve these conditions.
With much of the work taking place off-site, workers are less exposed to harsh weather conditions and the physical strains of a traditional construction site. The factory setting also allows for better control over safety measures, reducing the risk of on-site accidents. These improved working conditions can make the industry more appealing to potential employees.
Boosting Productivity
Prefabrication not only addresses labor shortage but also enhances productivity. With the work being done in a controlled environment, there are fewer disruptions, and tasks can be completed more efficiently. This increased productivity means that even with fewer workers, projects can still be completed in a timely and cost-effective manner.
Conclusion
The labor shortage in the construction industry is a complex problem, but innovative solutions like prefabricated wall panels are showing promise in addressing this issue. By reducing on-site labor requirements, streamlining training, and improving working conditions, prefabrication is helping to make the construction industry more resilient and sustainable.
As the industry continues to evolve, the role of prefabrication is likely to grow. With its potential to address the labor shortage and boost productivity, prefabricated wall panels are set to play a critical role in the future of construction.
Contact RGZ Cambridge today for all your prefabricated wall panel needs: We are industry leaders in Commercial and Residential projects. Call us today: 613-695-5544 or reach us via this page.