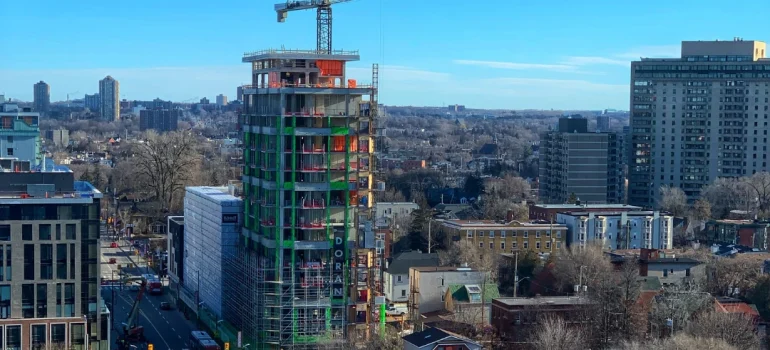 October 30, 2023
Prefab panels have come a long way in the world of construction, transforming the way we build structures. What was once a method associated with practicality and efficiency has now evolved to cater to the most unique and creative building applications. In this article, we'll explore the fascinating world of prefab panel innovation by delving into case studies that showcase how these versatile building components are breaking boundaries.
The Evolution of Prefab Panels
Prefab panels, also known as prefabricated panels, have a rich history in construction. Initially used for cost-effective and time-efficient construction, they have since expanded their horizons. The evolution of prefab panels has given rise to new possibilities, making them a versatile solution for an array of building projects.
Breaking Boundaries: Unique Building Applications
Curved Architecture

Curved and organic architectural designs were once challenging to achieve with traditional building methods. Prefab panels, however, have made it possible to create unique, flowing structures with precision and ease. Case studies will reveal how curved prefab panels have redefined architectural aesthetics.

Sustainable Tiny Homes

The tiny home movement is all about compact, eco-friendly living spaces. Prefab panels offer a sustainable solution for constructing tiny homes, showcasing how these structures can be designed, assembled, and disassembled with minimal environmental impact.

Healthcare Facilities

Healthcare facilities require structures that not only meet specific medical and hygiene standards but are also efficient to construct. Prefab panels have revolutionized the construction of healthcare facilities, helping to create modern, functional, and healing environments.

Recreational Structures

From sports facilities to recreational retreats, prefab panels are redefining how we approach recreational construction. By providing a quick and efficient building solution, prefab panels are contributing to the expansion of recreational spaces.
Prefab Panel Innovation: What Makes It Possible?
Advanced Materials

The availability of advanced materials has opened up new avenues for prefab panel innovation. Materials like composite panels, reinforced concrete, and advanced insulation solutions have elevated the performance and sustainability of prefab panels.

Computer-Aided Design (CAD)

The use of Computer-Aided Design (CAD) technology allows for precise and customizable prefab panel designs. This level of precision is essential when creating unique and complex structures.

Modular Construction Techniques

Prefab panels are often fabricated using modular construction techniques. This means that each panel is assembled and tested in a controlled environment before being transported to the construction site. This level of quality control ensures that even the most unique building applications are executed flawlessly.
Unlocking Your Project's Potential with Prefab Panels
Consultation and Design

For unique building applications, consultation and design are paramount. Collaborating with experts in prefab panel construction is essential to customize solutions that meet the specific requirements of your project.

Expert Installation

Expert installation ensures that prefab panels are assembled accurately and safely. Proper installation is crucial, especially in unique and innovative building applications.

Sustainable Finishing

Sustainable finishing materials and practices, such as low-VOC paints and energy-efficient insulation, complement the environmental benefits of prefab panels.
Case Studies: Showcasing Innovation
Architectural Wonders

Explore case studies of architectural wonders where prefab panels have allowed for the creation of extraordinary, curved, and unconventional structures.

Compact and Sustainable Living

Learn from examples of tiny homes that embody sustainability and compact living, thanks to the efficiency of prefab panels.

Healing Environments

Discover how prefab panels are being used to create healthcare facilities that promote healing and well-being.

Recreational Retreats

Journey through case studies of recreational structures that have harnessed the speed and efficiency of prefab panels for creating inviting and functional spaces.
Conclusion
Prefab panels have transcended their traditional roles to become a vital component in unique and innovative building applications. As technology, materials, and design continue to advance, prefab panels are poised to unlock new possibilities in construction.
If you're inspired by the innovation and versatility of prefab panels and want to explore their potential for your unique building project, contact RGZ Cambridge today. With over 20 years of experience in both residential and commercial projects, we specialize in creating custom prefab panel solutions that meet your specific needs. Choose innovation, choose sustainability, choose RGZ Cambridge for your next project.